College Brings Adventure — Including Research on Mars
May 13, 2021
Before coming to The University of Texas at Austin for college, Irineo Sanchez—who is graduating this spring from the honors program in the Department of Geological Sciences at the UT Jackson School of Geosciences —had left Houston only once to visit another city. He was in 8th grade when he traveled to Austin after winning first place in a regional history fair. Even at this young age, his response to a new place was what would become his signature reaction: Explore. He walked around the Bob Bullock Museum and took a solitary stroll among the buildings and stadium of his future campus..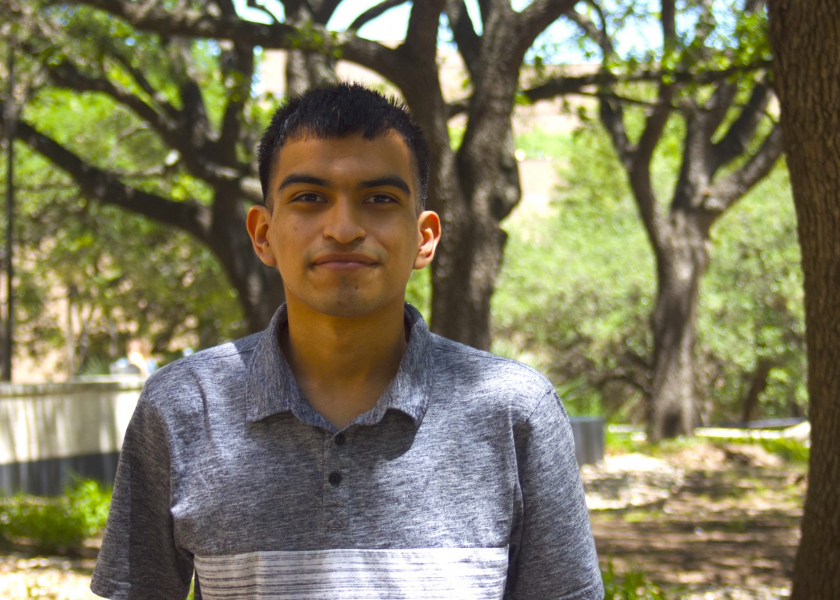 A spirit of adventure and curiosity was woven into each of the four years that Sanchez spent at UT, and he readily took advantage of the many opportunities available in the geosciences. A field trip to outcrops in Arkansas was his first out-of-state journey. He applied for and received funding to attend a geology conference in Salt Lake City after his freshman year, attending talks as one of the only undergraduates. It was then that he took his first flight, enjoying "being above cloud line with views of a sky never saw before but dreamed of for a long time."
As a Jackson Scholar, he hiked with classmates near Devil's Tower, summited the tallest peak in South Dakota, camped with his friends in the Badlands, observed wildlife in Black Hills, and examined preserved mammoth fossils in an Ice Age water hole.
International travel was also part of the college adventure. Sanchez had a once-in-a-lifetime experience studying in a university halfway across world—a semester in New Zealand—that was punctuated with hikes with a tramping club in Southern Alps, camping, taking geology class field trips around Dunedin, and a final month-long solo trip around the country.
"When I was young, I wanted to do aerospace engineering at first, but when it was unavailable, I found an alternative in geology," said Sanchez. "I have had a great experience at UT with so many opportunities in four years."
But, by far, the most exotic location that Sanchez has explored during his university years is the planet Mars. For the last academic year, he has done original research on the flow of water over the Martian surface during the Hesperian period (about 3 billion years ago), when the climate was at an intermediate between wetter and warmer, and colder and drier. Working with Assistant Professor Timothy Goudge, he analyzed images of nearly 100 river valleys that have an amphitheater shape at their head in the Valles Marineris region.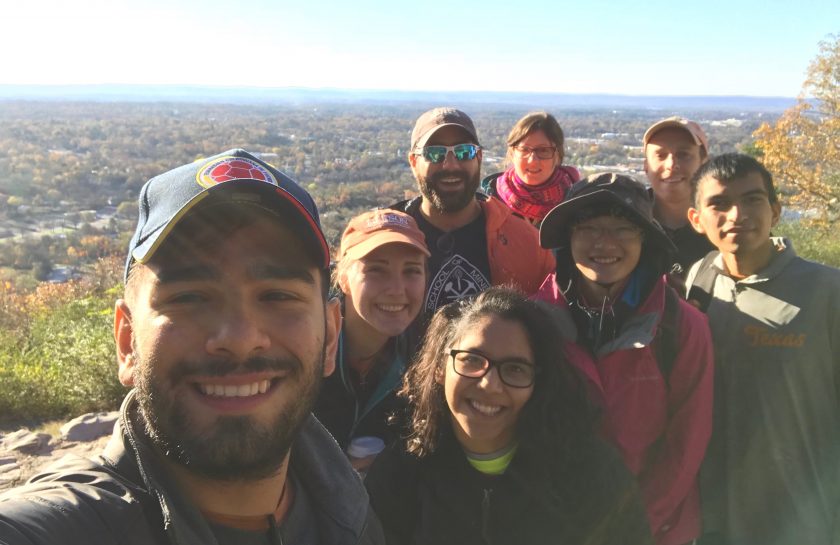 Sanchez found evidence of surface water flow and flooding—rather than groundwater seepage, as previously suggested—in 90% of the features. His thesis, "Observing Longitudinal Profiles of Amphitheater-Shaped Valley Headwalls on Mars and Implications for their Formation," demonstrates that there was still enough water on the surface to flow 500 million years after the formation of the main Martian river valleys.
"This project gives some very interesting new insights into this key transition time in Mars history, showing that surface water remained available, which goes counter to a lot of past work on these features," said Goudge. "It also shows how Irineo is dedicated and passionate about planetary research. Typically, the honors program takes two years, but, with the trip to New Zealand during his junior year, plus the effects of the COVID-19 pandemic, Irineo did the full work of a thesis in essentially half the time."
Sanchez is the first person in his family to finish a bachelor's degree. In addition to travel, he developed a wide network of friends through undergraduate student organizations. He was an officer in the Undergraduate Geological Society, designed a map of Texas' geologic features to promote Geosciences Leadership Organization for Women, and created an educational board game related to the geosciences. He is also leaving UT with a ton of hands-on research experience that he hopes to leverage into a future in the geosciences. He plans to apply to jobs and internships to continue to explore planetary science. It will be fun to follow his future adventures to new places and planets.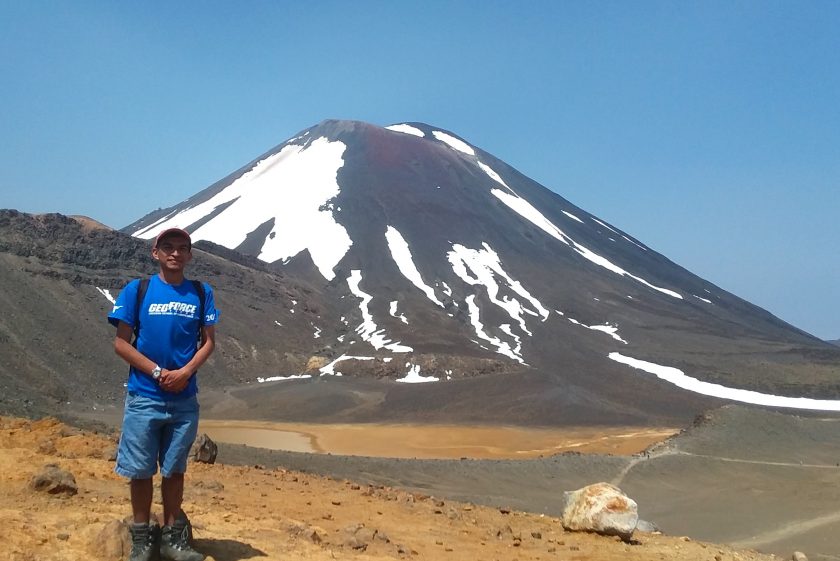 ---
Written by Kristin Phillips, Department of Geological Sciences