Labs with Research Opportunities
Many labs in the Department of Earth and Planetary Sciences routinely have opportunities for undergraduates. Here are a few options to explore and contact:
The JSG Geodynamics Team looks at the links between the Earth's interior and surface systems. There are a number of projects of interest to undergraduate researchers.
Contact Thorsten Becker
---
Undergraduate Research Assistant positions available for Spring and Fall semesters part time, and Summer full time. Duties include using ArcGIS and geologic data as well as assisting with data management and other research requirements.
Contact Michael Sweet
---
Mass Extinctions and Reef Paleo-ecology
Join the Martindale Research Group for research opportunities in mass extinctions, reef paleo-ecology, and more!
Contact Dr. Rowan Martindale (martindale@utexas.edu)
---
Dr. Mary Poteet and the Waller Creek Working Group is seeking upper division undergraduates to help research the response of creek ecosystems to restoration efforts in Urbanized watersheds.
Using Waller Creek as a case study, we synthesize data from environmental sensors, measures of organic matter dynamics, and surveys of algal biomass and production to assess whether large-scale restoration efforts lead to "sustainable" creek ecosystems – meaning that the energy produced within the creek ecosystem (including riparian) can provide enough energy to sustain diverse creek communities. I currently need upper division students to conduct research on 1) spatio-temporal dynamics of dissolved organic matter, 2) seasonal shifts in algal production in relation to anthropogenic nutrient influxes, and 3) work with environmental sensor data to assess whether/how specific hydrologic changes alter metabolic regimes in creeks – as measured by dissolved oxygen dynamics.
---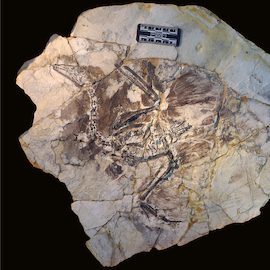 Dinosaurs and the Evolution of Novel Structures and Functions
Dr. Julia Clarke's lab regularly works with 2-5 undergraduate collaborators, and Dr. Clarke is open to advising or co-advising theses.
"I feel undergraduate research is one of the most important aspects of undergraduate education. Visit my lab website to learn more about what students in the lab are doing: www.juliaclarke-paleolab.com."
---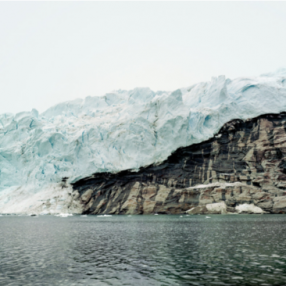 Contact Dr. Patrick Heimbach (heimbach@ices.utexas.edu) about potential opportunities in the context of ocean and ice sheet modeling and data analysis.
---
Geomechanics and Geofluids Group
Do you want to study the Earth while learning the ins-and-outs of cutting-edge laboratory equipment, from maintenance to experiment design? The Geomechanics and Geofluids Group investigates fluid flow and deformation in Earth materials using lab experiments, field work, and computer modeling. We study the controls on pressure and stress in geological systems, rock strength and mechanics, and how fluids flow through the Earth. We use these insights to understand earthquakes and tectonic processes, methane and CO2 hydrate formation, fluid, chemical, and heat transport in the Earth's crust, and processes by which unconventional rocks can be produced for energy.  We seek hard-working and detail-oriented students with a passion for learning. You will assist with ongoing projects: offshoots could lead to your senior thesis. Tasks will include everything from the routine to the experimentally complex. You will work independently or with staff and researchers on experimental setup, equipment maintenance, laboratory clean up, sample preparation, data analysis, and a host of other tasks.
Contact Peter Flemings and Demian Saffer
---
Volcanology
The Gardner lab investigates magma degassing and generation of gas bubbles using experimental petrology.
Contact Jim Gardner at gardner@jsg.utexas.edu
---
The Stockli research group has a long tradition of involving undergraduate students in field and laboratory based research. For example:
"Long-term cooling history of Llano Uplift" – Claire Andrews (2017)
"Detrital Provenance of Pennsylvanian Strawn and Cisco sandstones in central Texas" – P. Standring and T. Ditges (2020)
Please contact Dr. Daniel Stockli at stockli@jsg.utexas.edu
---
Interested in micropaleontology or paleoceanography?
Contact Dr. Sean Gulick sean@ig.utexas.edu and Chris Lowery cmlowery@utexas.edu.
---
NSF REU (Research Experience for Undergraduates) opportunities in mineral physics, planetary interiors, and methane hydrate research.
Additionally, Dr. Lin helps connect students with summer research internships in Japan, Taiwan, Korea, and China
---
---