Robert (Luigi) Folk (1925-2018)
Bob (Luigi) Folk died Monday, June 4th, 2018 after surgery at the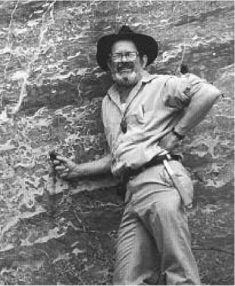 age of 93.  He was in poor health, but was in the office as recently as last week – still investigating geology's puzzles. Luigi is a legendary figure for the Jackson School of Geosciences, The University of Texas at Austin, and the field of sedimentary geology.  It is difficult to believe he is gone.
Luigi has an enormous legacy – both in terms of his research and the countless students he taught and supervised. He formulated the first carbonate-rock classification in the world. His sandstone classification, though modified, still survives. The "orange book" – Petrology of Sedimentary Rocks, used and cherished by so many students, had six printings. His long-standing debate with Earle McBride on deep versus shallow water deposition led them from West Texas to Italy. Memories of Luigi were captured in Folk Tales for his 90th birthday; other information about Luigi and his remarkable career can be found here.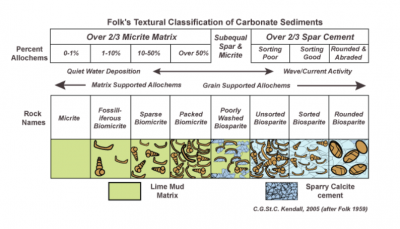 For his scientific genius, he was awarded the 2000 Penrose Medal at the Geological Society of America, its highest honor. In 1979 he received the Twenhofel Medal from SEPM (Society for Sedimentary Geology), and in 1990 he received the Sorby Medal from the International Association of Sedimentologists. For his teaching he was awarded the Geology Foundation Outstanding Teacher Award and the Carolyn G. and G. Moses Knebel Distinguished Teaching Award, both from the University of Texas, the Neil Miner Award from the National Association of Geology Teachers (1989), and the Distinguished Educator Medal from the American Association of Petroleum Geologists (1997). In 2008 he was inducted into the Jackson School of Geosciences Hall of Distinction.
Luigi was one of the most creative people I have known. He will be greatly missed.
Sadly,
Sharon Mosher
An obituary for Bob can be found here.